Since 1947, leader in packaging with over 10 patents.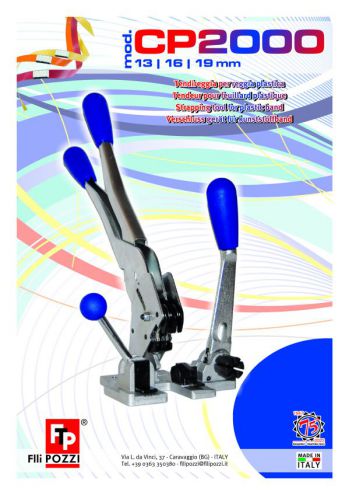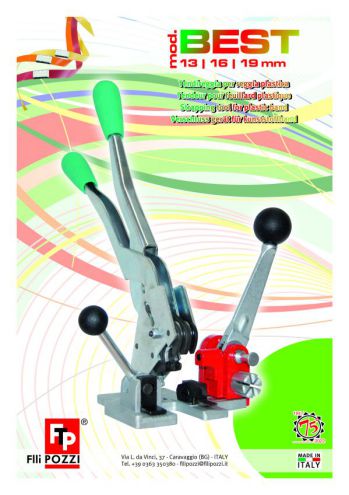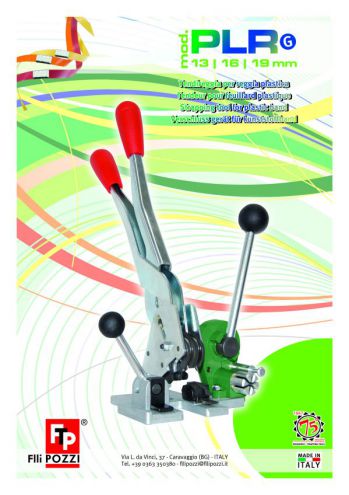 Strapping tools since 1947
Own production for over 70 years of manual strapping machines and tensioners for plastic strapping. 100% Made in Italy quality, lasting over time and unmistakable.
Technical support and development
The training of the technical staff guarantees prompt service and scheduled maintenance on strapping machines and all the products we market, with limited waiting times; if technical intervention is not possible within the time frame dictated by the customer's needs, telephone assistance is always available, which, in many cases, allows remedying situations of serious inconvenience (interruption, slowing down of production lines) while waiting for the actual technical intervention to be carried out. After-sales service is complemented by the supply of original spare parts, the need for which is dictated by the wear and tear to which components of machinery designed to operate in high-intensity, high-capacity lines or workstations are subjected.
Upon delivery of strapping machines and other machinery sold by us, our specialized technicians provide technical documentation, containing instruction manuals, spare parts list and certification of conformity in accordance with the strictest technical regulations in force; they also train technical maintenance personnel, providing all the necessary information to intervene correctly and effectively on the machines under our responsibility.